游戏简介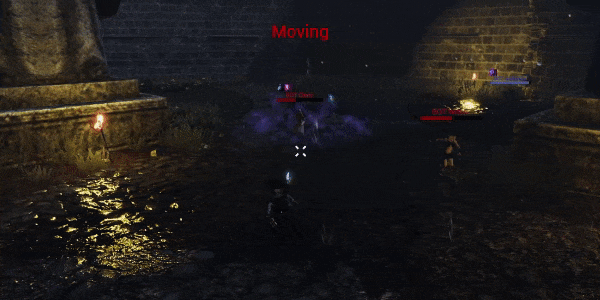 Zeal
is a new action RPG developed by Lycanic Studios, an indie team of game developers, planned to be released in 2019 after a crowdfunding campaign in October 2018 and currently is in pre-alpha state.
Zeal focuses on competitive PvP that revolves around customizable builds and teamplay. Pick your class, create your own build and prepare to slay your enemies while defending your allies!
Fast Paced & Competitive
In Zeal, you'll experience the thrills of fast-paced third-person PvP where your smallest decision counts as a huge difference towards achieving victory when executing strategies quickly.
Precision is key
Zeal's targeting system is different than similar games before it. Denying target locking for most abilities, successfully landing your arrows, spells, swings or even healing abilities will determine if you'll be the survivor of the bloodbath.
Customizable Builds & Unique Classes
Zeal does not come with pre-defined characters with limited variety. In fact, it is all about building your own character through base classes that offer unique identity possibilities waiting for you to explore. Choose your abilities, decide which stats are important for you and utilize passive masteries of your taste to reach the ultimate customization that differs you from any other player.
7 Classes are available for Pre-Alpha and 15 are planned for release
No Grind, No Pay 2 Win
Last but not least, Zeal offers a gameplay that involves absolutely 0 minutes of grinding required. You can jump into the action without having to run errands in a village and you can be equally strong with everyone in terms of raw power without having to slay a dragon. Though you might slay it in the future, for cosmetic purposes!
It is also safe to say, since this project is by the players-- for the players, Zeal will never include a pay to win advantage of any form.
游戏截图
前往 Steam 购买 / 下载
您可能还对这些游戏感兴趣